Windows 11 23H2 is called "Windows 11 2023 Update", and it could begin rolling out as an optional update in the coming weeks. According to some retail partners who have been in contact with Microsoft, the software giant is preparing to release the latest version of its operating system to the public.
Microsoft hopes to drop the Windows 11 23H2 update in the coming weeks, which won't dramatically change anything on your device.
One of the updated support documents confirmed that the Windows 11 23H2 update is (unsurprisingly) officially called "Windows 11 2023 Update". Additionally, another support document, published in the last week of September, clarified there wouldn't be any changes to the hardware requirements or certifications.
In the support document, Microsoft noted that "HLK for Windows 11, version 22H2, which is "Certified for Microsoft Windows 11 Client family version 22H2", will continue to be used for this HLK release for the Windows 11, version 23H2 update. This means all Windows 11 22H2-ready apps and drivers will continue to work with 23H2.
Windows 11 23H2 is a "small" or enablement package update to Windows 11 22H2, the current version of the OS. While Windows 11 23H2 has all the features from Windows 11 Moment 4, such as Windows Copilot and taskbar ungrouping, you can also get these features on 22H2 by turning on the Moment 4 toggle.
The main reason for Windows 11 23H2 is to reset the Windows support cycle, which means it will get updates and security patches for longer than 22H2.
What's new in Windows 11 23H2 (apart from Moment 4 changes)
As mentioned above, Windows 11 23H2 has everything from the Windows 11 Moment 4 update, but there are some noteworthy 23H2-specific changes.
For example, the "Chat" functionality is now "Microsoft Teams (free)", which is similar to the existing Chat feature, but it offers better integration with other Windows apps.
The free version of Microsoft Teams, pinned by default to the taskbar in Windows 11 23H2 or newer, supports a mini communications UI that lets you chat or call your friends with just a few clicks.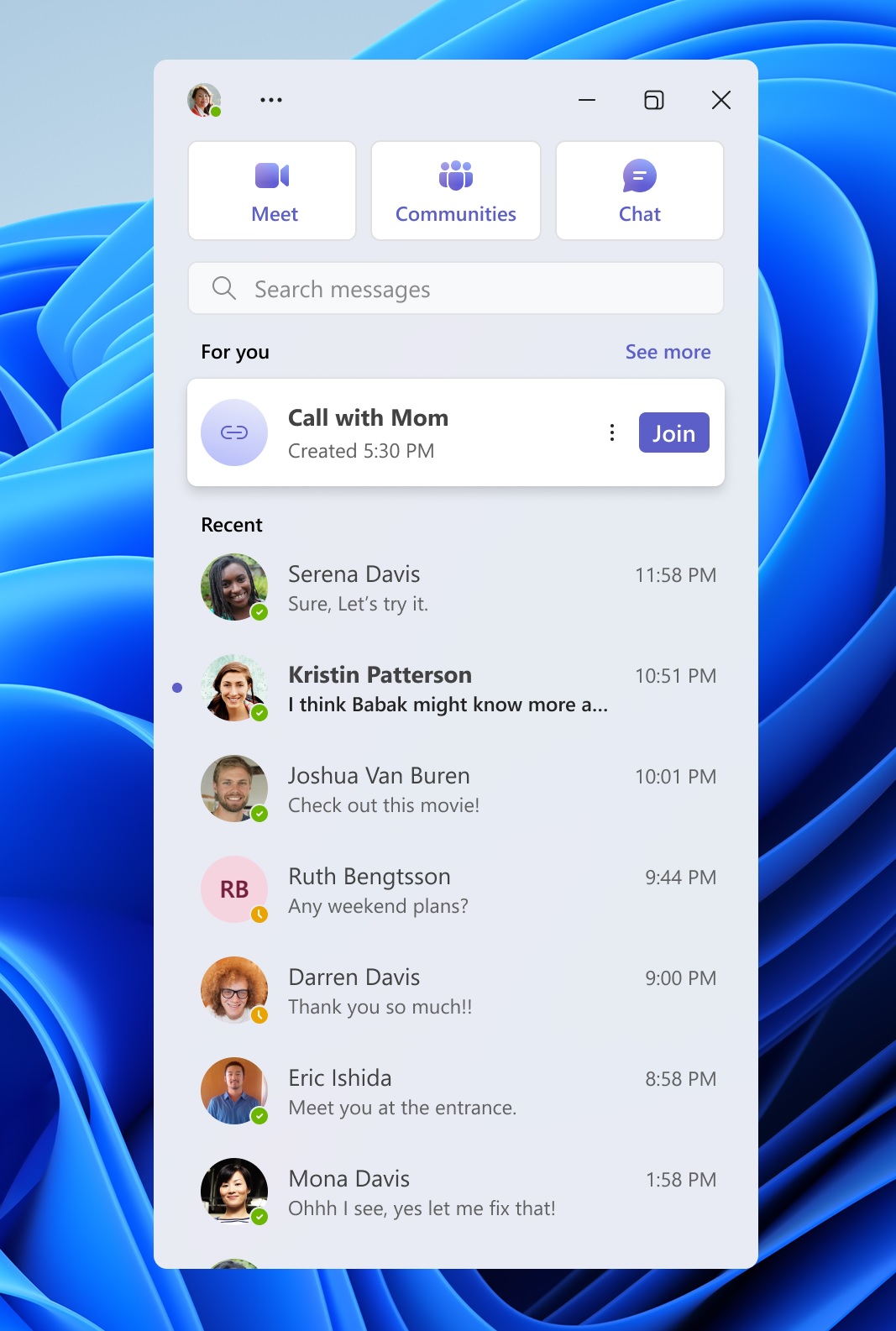 Additionally, the new Teams free integration in version 23H2 enables you to link your Android phone using the existing "Phone Link" feature to send and receive anything, including meeting links, using a regular phone number.
Since "Chat" is becoming "Microsoft Teams (free)", it also means Microsoft is removing "Chat" as a system button from the taskbar.
Other notable changes in Windows 11 23H2 include:
A new button has been added to the Action Center's Cast flyout to help you easily set up casting to the device. There's also a link to troubleshoot casting.
You can now change the device's name in Nearby Share.
For now, this is all that's specific to Windows 11 23H2, but remember that the above changes will eventually make their version 22H2.
The post Microsoft prepares Windows 11 23H2 2023 update for roll out appeared first on Windows Latest