PC & Network Consulting
Is your current IT provider satisfying your needs?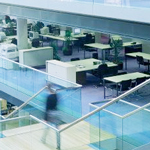 Do you use the right software? Do you think that your network has potential problems? Have you done a data backup and installed antivirus software? We diagnose and analyze your PC and network environment. In addition, we report the results and propose for the solutions. If any of these aplly to you, please take full advantage of this offer.
You've never done a data backup,
OS and/or software are old, and should be updated,
You've never done hard drive maintenance,
Network is slow and there is a constant connectivity issue,
You are not satisfied with your current network environment,
You have a server, but nobody monitors it.
IT technology is being improved daily. But now, things a decade ago that were not obtainable by the average company, (due to costs and availabilities) are. We understand that technology has advanced greatly within the last decade. We will use that, and acknowledge your needs to find the best solution for you.
DSL, Cable or Fiber Broadband Configuration,
Firewall or Security System Installs,
Server Install,
Workstation Install,
Printer/Scanner Install.
Security and protection of important data is a must, and will be a part of our consideration when we think of a network for your office or home.
Voice & Data Cabling
Connecting your business across the office and beyond.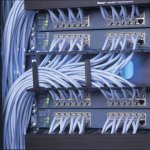 Voice, video, data, and other electronic means of communicating are everyday, yet integral, parts of any organization. Every day, systems wear out, offices get remodeled, or businesses open doors. Ensuring that the "basics" of voice and data are guaranteed means having the right structured cabling, and network infrastructure in place with the utmost in service and support.
Furthermore, businesses want to thrive, not just survive, and the voice and data networks in the business needs to be scalable and flexible enough to support future growth. Peer Networks UK has provided voice and data cabling installation services for companies of all types and sizes. We stay on top of cabling and communications standards, best practices, and technology advancements to make sure our clients can bank on the results we deliver.
Hardware & Software
Since technology has improved, you are now able to purchase a good computer for a cheap price.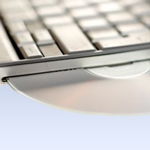 At the same time, the amount of functions and specifications for the computers has increased. Software has also improved but has made it hard for the average consumer to understand the minimum requirements required by the computer. Peer Networks UK will find the right software and computer for the needs of our customers. Additionally, we will do the initial setup to make it as easy as possible for the customer to use the PC right after being purchased.
PC Purchasing,
Software Purchasing,
Initial Setup,
Data Transfer (Old PC to New PC),
External Products (USB Printers, Hard Drives, etc.),
PC Hardware and System Repair.
Besides the software listed above, we also provide many different Anti-Virus software, and other programs that may fit your requirements.
Maintenance
Maintenance is to have surveillance on your workstations and servers for Data Backup or Virus Attacks.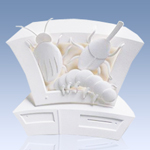 There are many different types of viruses, thus many different ways to counter-attack is needed. Things such as fixing viruses and setting up data backups can be very difficult and time consuming. For this reason, Peer Networks UK offers different varieties of maintenance for each of our clients to fit your needs.
Create PC List/Network Diagram and Network Map,
Confirm backups are being taken,
PC Error Diagnosis and Repair,
PC Viruses Protection, Detection and Deletion,
Hard Disk Defragmentation and Cleaning,
Printer/Scanner etc. Functionality Check,
Microsoft Software Updates.
Our company does surveillances other than the ones stated above.